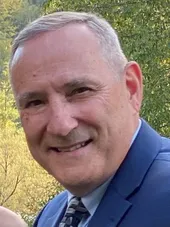 Dr. Rick Hess is a chiropractor who serves both North Babylon and the surrounding areas in western Suffolk County and eastern Nassau County.
Dr. Rick Hess graduated from the New York Chiropractic College in December 1985 and has been in practice at the Babylon Chiropractic Office ever since. Dr. Hess attended Chaminade High School and St. John's University where he attained his Bachelor's Degree in Science. He is very involved in his community. Since his work at Ground Zero after 9/11/2001 Dr. Hess has been a member of the Babylon Fire Department and is an ex-Captain of the BFD Rescue Squad. He currently serves on the Department's Fire Council as a Warden. He also serves on the Suffolk County Critical Incident Stress Debriefing team helping first responders cope with incident-related emotional stress.

Dr Hess is a participant in the Mather Hospital Chiropractic Collaborative Program providing coordinated patient care, education and outreach to patients who access both medical and chiropractic care. He is also an affiliate with Long Island Spine Care, a group of 75 chiropractors throughout Long Island specializing in neck and back pain


With his wife Janet and children John, Laura, Catherine and Christine, Dr. Hess is also active at St. Joseph's Church in Babylon where they have been parishioners since 1986. He is involved in many ministries and is commissioned as a spiritual director.
Dr. Hess seeks to improve the health and wellness of his patients in all areas of their lives. The doctor likes to treat the "whole person" in his work as a chiropractor which means looking for the underlying causes of disease, discomfort, and pain which usually arise from imbalances in the spinal column. Under Dr. Hess's supervision and care, patients report higher functioning in all areas of their lives.